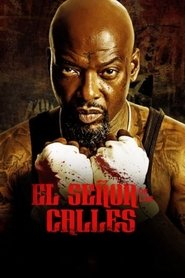 Lord of the Streets (2022)
Cuando Jason Dyson se niega a hacer que su preciado peleador lance un combate de MMA, un notorio gángster cobra su deuda matando al peleador y secuestrando a la hija de Jason. Ahora debe entrenar a una prisionera para que soporte cinco peleas clandestinas consecutivas para salvarla.
Views: 73
Género: Action
Dirección: Jared Cohn
Reparto: Anthony 'Treach' Criss, Quinton 'Rampage' Jackson, Khalil Rountree Jr.
País: United States